Home Audio Condition Scale
Flawless: Functionally perfect. Product appears and functions like new. It is very hard to tell that it has been opened or used.
Good: Product is fully functional.
All controls, functions, and modes work perfectly.
Any screens are free of cracks or chips.
Any charging ports and other inputs work flawlessly.
Holds full charge (if applicable).
Any remotes or controllers function flawlessly.
Cosmetics can be anywhere from Fair to Excellent.
Damaged: Product may have one or more of the following functional issues:
Cracked or chipped screen.
One or more broken buttons or knobs.
Broken charging ports or other inputs.
Won't hold charge.
Will not power on.
One or more functions or modes not working properly.
Remotes or controllers that are missing or non-functioning.
We cannot purchase water damaged items.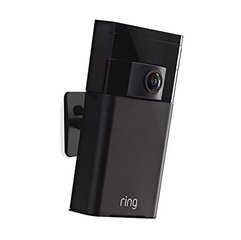 Ring Stick Up Cam Camera
Home Audio Instructions
Fully charge items where applicable.
Make sure to include any controllers or remotes.
Remove any password protection.
Include as many original accessories as possible, e.g. manuals, antennas, and boxes.